Honor, Heal, & Empower Yourself Workshop Series
Join us in a safe and confidential space in this 4-week workshop series. This loving space is created for you to come be yourself, feel safe, be self-honest, and courageous on your path moving forward. You will increase your insight as the true healer of your own life. We will explore and identify areas of your life that need clarity and healing in relationship to others. If you currently feel or have felt disempowered, disrespected, neglected, abandoned, or abused- this is the workshop to attend. You will be supported and guided by an experienced and sensitive psychotherapist and life coach. The space is open and non-judgmental.
We will create a healing path for you moving forward and also for the greater good of the group.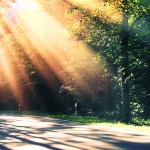 This environment supports, guides, an offers tools to resolve unresolved fear, pain, and isolation from the past or a current situation. The intention of this workshop series is to honor each person as they grow inner wisdom and self-care skills. The person who has impacted a challenged sense of insecurity, stability, self-esteem, or safety can be a parent, mate or spouse, child, sibling, friend, lover, work colleague, or boss. There will be brief lectures, individual and small group processes, creative visualizations, homework, and group sharing. Sharing is encouraged, but not mandatory to support each person's inner guidance system. You will take away greater self-love and awareness, clarity, focus, and strength. Your openness, participation, and the safe space of the group will teach you the most. You will grow your mindfulness, personal boundaries, coping skills and will acquire empowerment tools to help create your best life moving forward!
Workshop Dates: Tues's. Jan. 19, Jan. 26, Feb. 2, Feb. 9, 2016
Workshop Times: 7:00-9:00 pm
Workshop Cost: $160.00 per person
A signed copy of Nina's Award-Winning book is included.
Workshop Location: The Being One Center 1330 Eddowes Road Warminster, PA
For more information email: Nina@LiveInspiredwithNina.com- OR- call: 215-628-0282
Nina Sidell, M.A. is a skilled, highly intuitive therapist and life coach with over 25 years of clinical experience. She works with individuals, women, parents, and families in her practice and the focus of her work is parenting, personal empowerment, transitions, and wellness. Nina's first book, Parenting for Life received the internationally prestigious Mom's Choice Award. Deepak Chopra endorsed the book by saying, "If you are interested in conscious parenting, this book is an excellent guide." Some dedicated chapters of Nina's book will be covered to support the participants in the workshop to take back to their lives and practice.
Get yours today! https://www.amazon.com/Parenting-Life-Nina-Sidell-M-A/dp/1506175589