About Nina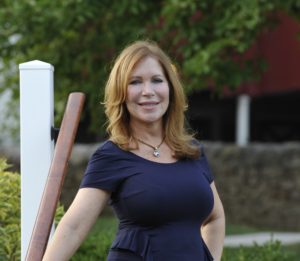 Greetings~
With 30+ years of experience as a Psychotherapist and Speaker, I facilitate other people's growth. It is my honor and privilege to do this work. I teach people how to find awareness and strength during times of transition, conflict, and grief. I work with women, parents, co-parents, and children. I also offer divorce support.
When working with groups, I encourage a belief in oneself to grow and evolve, individually and part of a system or team. My mission is to educate, encourage, and inspire others to live their best lives yet at home and at work. I help my clients, readers and audiences find their voice, power, and love. My book, "Parenting for Life" received The Mom's Choice Award and endorsed by Dr. Deepak Chopra. My book, "Conscious Wisdom for Life" is out now!
As a Therapist, encountering each client, I offer many years of wisdom. I am honored to witness each person's personality, emotion, story, trauma, resilience, and spirit unfold. It is a privilege to be "let into" another's world. I utilize traditional talk therapy, Cognitive Behavioral Therapy (CBT). Mindfulness, Expressive Arts Therapy, Creative Visualization, Meditation, Life Coaching, and Bioenergetics Analysis.  I help others understand, resolve issues. heal trauma, and build resources to find strength and peace. 
As a Keynote Speaker, I absolutely enjoy speaking to medium and large groups. I deliver 30+ years of professional expertise and wisdom with sensitivity, knowledge, humor, and skill. I love my work and am humbled to lead and be of service in the growth, effectiveness, and empowerment of others.
I am here to help humanity grow and evolve by inspiring insight, inner peace, and joyful, cooperative living.
Take good care,
Live Inspired! ® Nina~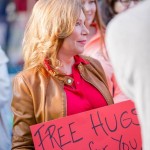 See Nina's listings on these sites: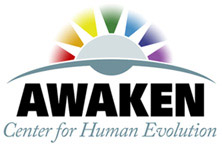 Principles
Nina Sidell Inspiring Lives, LLC. is a professional practice dedicated to support, empower, and help heal individuals, families, couples and groups. Nina Sidell, M.A works as a private practitioner who honors this significant work.
Nina's mission is to consistently provide excellent service to her clients, listeners, and readers. She encourages, educates, and inspire others to lead happier, healthier lives. Promoting insight and positive action while creating healing and joy and are at the heart of Inspiring Lives' core purpose.
Nina is committed to support her clients, listeners and readers to enjoy a greater sense of personal empowerment and fulfillment in life. She provides a safe place for others to grow their skill sets and does so in a supportive, non-judgmental, and sensitive way. Nina encourages her clients to look at themselves, their current lives, and their history to gain insight, become self-compassionate and to progress. As a Keynote Speaker, Nina provides specific and personalized strategies that promote personal insight designed to achieve inner peace, happiness and lifetime success. Nina is committed to offering excellence in her work and across all platforms. 
Affiliations
Psychology Today Therapist Directory
Awaken: Center for Human Evolution Directory
Gigmasters
Trained in CBT by The Beck Institute
International Primal Association
EMCCC (Eastern Montgomery Chamber of Commerce)
Toastmasters International
Main Line Writers
A Founder of Speac, Inc.
The Writer's Coffeehouse