Author Talk & "Allow Your Relationships to Help You Evolve" Workshop
Author Talk at 10:30 am and book signing afterwards.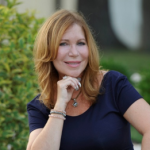 "Allow Your Relationships to Help You Evolve"
Live Inspired! ® Workshops with Nina Sidell
At Pebble Hill Church Sunday, January 10th 1:30- 3:00 pm
This in an interactive workshop designed to support mindfulness as you allow and acknowledge opportunities for your personal growth in relationships. You will increase your insight as the true healer of your own life. You are invited to join us in a safe and loving space to explore what it means to grow within the context of your relationships. You will identify your path of personal evolution and find ways to strengthen and heal areas of your life when relating to other people. The relationships can be with anyone in your life.
Explore your role and responsibility in all of your interactions. Learn how to accept gifts of wisdom, best elevate your personal transformation, and rise above relationship challenges. You will gain clarity about how you want to evolve at this time in your life. You are invited to be willing to re-think the way you respond to relationship dynamics moving forward and enjoy what works for you.
With small and large group exercises, a creative visualization, and quiet introspection- you will have the opportunity to take away lessons for your soul. Your highest good is in focus while you move through the realities of time, life lessons, relationship patterns, other people's personalities and agenda. You will create greater peace and harmony in your life moving forward.
Location: Pebble Hill Church 320 Edison-Furlong Road Doylestown, PA  18901  Suggested donation for workshop: $25.00. A signed copy of Nina's book, Parenting for Life will be available for $20 (cash or check). Parenting for Life received the Int'l. Mom's Choice Award. "If you are interested in conscious parenting, this book is an excellent guide." Dr. Deepak Chopra Nina Sidell, M.A. is a skilled, highly intuitive therapist and life coach with over 25 years of clinical experience. She can be reached at: www.LiveInspiredwithNina.com
For further information call: 215-628-0282
Get yours today! https://www.amazon.com/Parenting-Life-Nina-Sidell-M-A/dp/1506175589