Parenting for Life in The Summertime with Nina Sidell, M.A.
Cultivate Summer Closeness- a six-week support group- Starts July 6th!
Calling all local parents who want to prepare for a special summer with your stay-at-home children. Make use of summer's slower pace with more "family time" opportunities. This is the perfect time of year to re-connect in small and big ways at home and build closeness with the ones you love.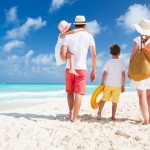 In this support group we will explore:
How we define ourselves- our identity and power as parents.
The real changes the summer season brings for families.
How to create sanctuary in your home.
Recognize and nurture your child or children's gifts and voice.
The importance of re-parenting yourself.
The essential requirement and practice of self-care.
How to honor and respect your child or children's individuality.
Healthy listening skills to employ in all situations.
Your child or children's summertime needs.
Parental expectations- reasonable or unreasonable?
Holding on and letting go patterns.
Creative problem-solving and fun summer activities.
How to use Family Meetings to enhance your relationship.
In the lecture, individual, small group, and large group processes we will incorporate sharing, brainstorming, referring to chapters of, Parenting for Life, creative processes, meditation, creative visualization, and journal writing.
PLEASE BRING A NOTEBOOK AND PEN OR PENCIL, AND YOUR BOOK EACH WEEK.
Dates: Six Wednesday's (July 6, 13, 20, 27, August 3, & 10)
Time: 7:00-9:00 pm
Location: Private home in Upper Dublin, PA (given after sign-up).
Cost: $ 295 individual parent/ $465 couples special.  A copy of Nina's Award-Winning book, Parenting for Life is required for each session. Secure your spot by using the Hire page & Pay Pal at: www.LiveInspiredwithNina.com. The book is available at Amazon.com or Barnes & Noble.com. Call: 215-628-0282 with info.
Get yours today! https://www.amazon.com/Parenting-Life-Nina-Sidell-M-A/dp/1506175589