Tags:
affirmation
,
approve self
,
challenges and difficulties
,
communicating
,
confidence
,
consciously
,
courage
,
healthy selfishness
,
love self
,
parenting book
,
personal development
,
respect
,
self-awareness
,
Self-Compassion
,
self-criticism
,
Self-Love
,
self-loving
,
self-praise
,
self-talk
,
support self
Personal development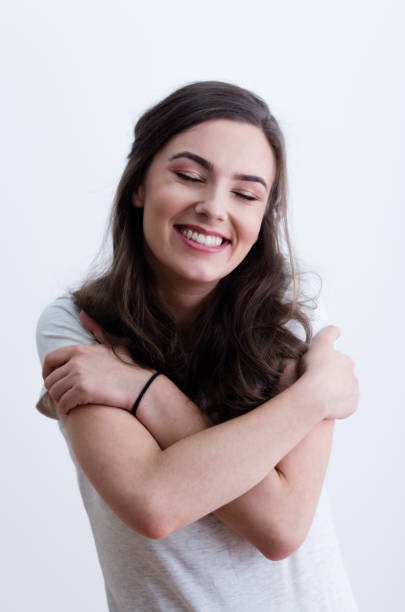 "What runs the engine of your life? Be sure to fuel life choices that value and honor you." Nina  Sidell
How do you feel about yourself? Are you aware of the specialness about you and what you deserve?
No matter your lot in life, the situations, career positions, relationships, desires and ultimate happiness directly relate to your real, true, deep opinion of yourself. It is not your fault if circumstances have challenged or failed you. It is the way in which you handle and respond to all circumstances that defines you. In many ways, your outer life reflects your inner life. It is a tall order to reflect so self-honestly, yet reflection while being truthful and open to new learning is always a useful and meaningful practice.
You must be courageous to be self-aware. Learning to improve your self-worth and act in self-loving ways is possible at any age.
When you truly love and honor yourself you know it. When you don't, you know that too.
Here are some guidelines for ways to improve your self-worth today:
Having high self-regard and treating yourself in loving ways in all you do is not bragging or being arrogant.
It is not selfish to take care of yourself and know that you deserve care. That is called, "Healthy Selfishness".
Notice your "Self-talk" or "Internal Dialogue".
Keep track of the negative and positive thoughts and messages that run through your brain daily.
Create a plan to substitute your negative "Self-Talk" with positive "Self-Talk".
Reinforce yourself with healthy acknowledgements as you grow your Self-Praise to Self-Criticism Ratio.
Learn how to be self-compassionate when life feels challenging, difficult, or overwhelming.
Write a personal affirmation using your name, in present time, with ideal practices and feelings that nurtures and empowers you.
Be sure that your affirmation is reasonable and believable and use only positive words and phrases.
Read your affirmation at least twice a day out loud and preferably while looking into a mirror.
Choose to be around people who support you with whom you feel "comfortable, safe, and at home".
When communicating your wants and needs with others, do so with confidence and clarity.
Treat others with the same love and respect as you treat yourself and want to be treated.
Begin to notice how your life improves when you consciously and consistently treat yourself with the love you deserve.
Choose to elevate your understanding of who you are and what you deserve in life. You always have the opportunity to look inside and shine brightly!
Reach out to me for Psychotherapy, Life Coaching and Motivational Speaking at: http://www.LiveInspiredwithNina.com Live Inspired! ® Nina
#selflove #selfworth #parentingbook #personaldevelopment