Essential Self-Care for Women!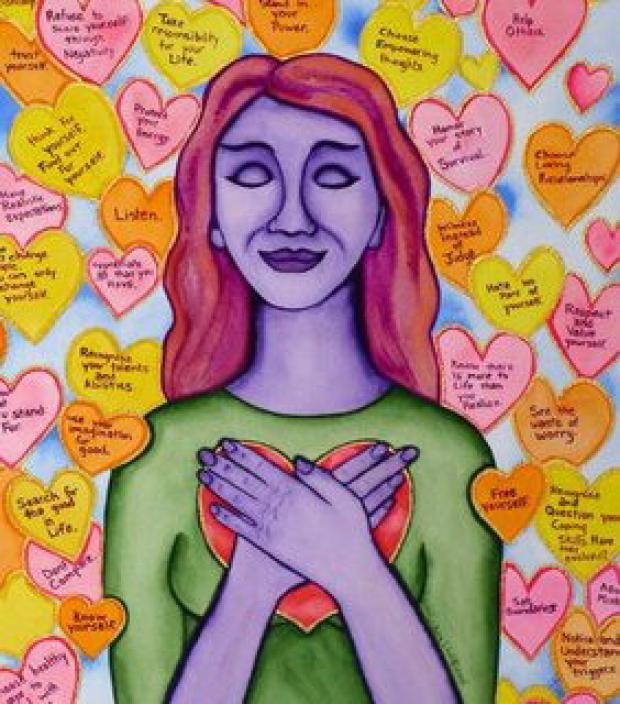 There is no excuse for not taking care of yourself. For you to be your best self, you need to meet your own needs. This is your life and along with all others, your life matters. " A Fool is one so foolish as to take care of everyone and everything else, and to forget about taking care of themselves." For all of you ladies out there! Remember that you deserve your essential self-care and you are strong and are not weak. Because you give to others, including your children, partners, families, and work lives- you must replenish yourself. When confronting challenging situations, remember that if you fall, you can lift yourself up. If you get lost or falter, you can start again or ask for help. You are strong enough to rescue yourself if you fall either literally or figuratively.
Whether you are waiting for someone else to pick you up or save you from a dilemma or challenge, stop waiting because you have the strength to do so for yourself. You rise above life's situations to find a creative way to solve problems, navigate the joys and challenges, and grow your personal empowerment. "Today is the first day of the rest of your life" were words that Aly McGraw uttered in the iconic movie, "Love Story." This is a great statement to ponder when you think of your momentary and daily reality. Your life, your relationships, and life experiences are felt and interpreted by you with complete freedom of choice, whether you know it or not. Your history, self-awareness, and conviction guide you. You give of yourself, your time and energy and you deserve to add yourself into the mix. No one can keep on giving without stopping to give to themselves. Why should you be any different? As a woman who is working, single or parenting, if you don't give to yourself, who will? Ponder this question and see what answers arise for you. Remember too that you teach others how to treat you as you set limits and they watch how you treat yourself.
Carve out time to do special things for yourself. Give yourself and your inner child a "treat" when you feel run down or overwhelmed with responsibilities. Look for the beauty, meaning, and laughter of your ongoing life story. Take a much needed "vacation day" and take a mini-vacation out on your deck or backyard or go to an exercise, meditation, or yoga class to center yourself and your emotions. Find reasons to laugh, live in faith and optimism, and enjoy the abundant lessons of everyday life. Invite miracles into your life with an open mind and heart as you include your needs and invite your dreams into your consciousness and manifestation. It is your job to take care of your heart, body, mind, and soul as a traveler in this life. It is your responsibility and truth that only you can access. Find your key and turn the lock to forever open the door to your best, happiest, and healthiest self- starting now! The next time you have the chance to give yourself the essential self-care you need, release excuses, grab on and enjoy the ride!
Live Inspired! ® Nina~ http://www.LiveInspiredwithNina.com
#workingmoms, #singlemoms, #parenting #LiveInspired!® #bestself #selfcare