Live Inspired!® Group Coaching for Women
   " Every moment of your life belongs to you. You deserve to claim your right to be happy and well." Nina Sidell
In this enlightening women's group, you will receive support, guidance, and tools as you learn to practice Mindfulness, Self-Compassion, and Resilience.
You increase your inner peace, personal empowerment, and connect with other growth-oriented women!
We explore empowerment in a safe place led by Mom's Choice Award-Winning Author, Psychotherapist, Keynote Speaker, and Group Facilitator with 30+ years of experience using discussion, sharing, creative processes, writing, meditation, and mindfulness practices.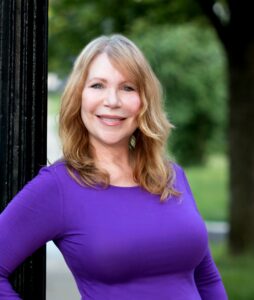 Live Inspired! ® Women's Empowerment Group is offered in four (4) week and (8) week sessions- two hours per group.
Pre-Holiday Support! November 9, 16, 30, and December 7) @: 10:00 am- 12:00 pm.
The four (4) week session covers is designed to educate, encourage, and inspire each group member about Mindfulness, Self-Compassion, and Resilience.
The eight (8) week session further personalizes and digs deeper into each member's personal empowerment needs and goals while new tools are acquired.
This Women's Empowerment Group Explores:
Our Self-Image and Self-Worth
Our Early Messages
Self-Compassion and Self-Care
Motivation and Perception
Enhanced Self-Awareness
Sabotage and Self-Doubt
Assertiveness as a Woman
Relationship Roles and Needs
Mindfulness and Meditation
Self-Talk (good and bad)
Personal Superpowers
Personal Empowerment Goals
Releasing and Letting Go
Acknowledge Our Strength and Resilience
Raising Others Up Alongside Us
Living Consciously and in Balance
Own Each of Our Truth and Personal Voice
Finding Our Joy
Reach out to Nina for more information and to Pre-Register@: Nina@LiveInspiredwithNina.com or call: 215-628-0282. I am here to help. Reserve your spot today by using the PayPal button on the appropriate Pricing and Payment page under Therapy & Coaching or click here: https://liveinspiredwithnina.com/hiresign-up
I look forward to working with you~
Live Inspired! ® Nina~