Hire Nina: Pricing and Payment
Internationally Known, Award-Winning, Deepak Chopra Endorsed Author,
Speaker, Therapist, and Life Coach. For Consultation, Appointments, Speaking, or Interviews
---

BUY NINA'S BOOK
Click Here to Buy Parenting for Life
---
Therapy and Coaching Sessions
---
Workshops and Classes
---
---
Get inspired as you grow your personal empowerment, development and parenting toolbox for life! Transform your life in miraculous ways today!
Group Support and Coaching:
Monday Evenings (7:00-9:00 pm) Relationship Toolbox Workshops & Spiritual Healing Group
Tuesday Evenings (7:00-9:00 pm) New Parenting for Life Group forming for parents (& couples) with children of all ages.

Live Inspired!® The Program for Women Group Coaching:
Thursday (7:00-9:00 pm) Women's group for women of all ages
Payment is made prior to coaching sessions or packages using all major credit and debit cards, or pay pal. Directions to Upper Dublin location will be emailed upon payment.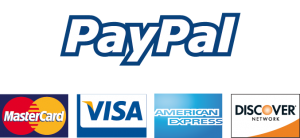 Speaking Rate – Inquire for more details.
Nina Sidell Inspiring Lives, LLC. accepts all major credit and debit cards via Pay Pal, personal and business checks. Payment is accepted in advance of sessions or presentations.
Individual Psychotherapy and Life Coaching
Parenting and Co-Parenting Coaching
Transition and Empowerment Training
Time, Stress and Clutter Management
Personal Development Workshops and Presentations for Women's Groups, Colleges, Companies and Hospitals.
"Learn to Live Inspired!® eSeminarSeries monthly program to boost your best life.
LOOK FOR NINA'S BOOK, "PARENTING FOR LIFE" ® PRODUCTS COMING SOON!!
---
Focus on your priorities, and what's possible with insight and purpose. Clarify your goals in the areas that matter most. Learn new skills and with practice and vision, you will surely succeed!!
---
"Find and harness your unique gifts and purpose. That is where you find your true power and happiness in every area of your life."
Nina Sidell Inspiring Lives, LLC.