Parenting for Life by Nina Sidell, M.A.
Consciously Creating Your Lifetime Relationship with Your Child
"Parenting for Life" is written by Psychotherapist Nina Sidell, M.A. Transformational Influencer, and "The Mother of Lifetime Parenting". Her first book has been named among the best honoring excellence in family friendly media, products and services in 57 countries!
"If you are interested in conscious parenting, this book is an excellent guide." Deepak Chopra, MD author, The Seven Spiritual Laws for Parents
---
Powerful and practical, "Parenting for Life" offers parents with children of all ages tools to strengthen and heal their relationships. This revolutionary parenting paradigm empowers and heals families. 
"Parenting for Life" creates a solid road map for your lifetime relationship with your child.  It creates a new parenting paradigm with good information, humor, creativity, spirituality, and homework to support you. "Parenting for Life" strengthens your relationship with your child at any age and stage and helps heal adult children. It brings a fresh perspective to your role as parent, no matter where you are in the parenting process. You are guided to develop your skills, holds parents accountable, helps children forge their own paths, and strengthens the parent-child bond through love, respect, and empathy. This is the parenting manual everyone has been waiting for!
---
"I am here to facilitate individual growth and help heal the world one family at a time" ~ Nina
Whether you're contemplating conceiving for the first time or you already have children, Parenting for Life provides important tools to help you connect with your growing or grown kids in new and powerful ways. Nina draws from more than twenty-five years of wisdom as a therapist, life coach, and—most importantly—a parent to guide others through the mazes and pitfalls of parenting today. With dedicated sections on how to grow, evolve, and ultimately heal your relationship, this book offers practical wisdom and relational insights that yield dramatic results. Exploring common family dynamics and patterns, Nina Sidell gently guides readers toward an understanding and ownership of their lives and relationships. She then builds upon this foundation to foster mutual respect, love, and empathy between parents and children. Homework exercises at the end of each chapter help readers gain further understanding through their personal parenting journeys. Parenting for Life is a revolutionary guidebook for individuals and couples, both before and after they become parents. It also helps adult children identify problems so that they can better understand and, if necessary, forgive their parents as well.
Amazon Reviews

| | |
| --- | --- |
| | A Wealth of Information on Parenting |
"I happened to attend one of Ms. Sidell's workshop/seminars and found her to be very insightful and professional in her knowledge and scope of parenting. I was impressed enough to purchase her book right there and then and found it to be a wealth of information that I can actually use in my day-to-day interactions with my children. Kudos to Ms. Sidell and I highly recommend her book to those seeking a more thorough understanding of the trials and tribulations of parenting."
~LVictor on June 1, 2015
Nina's book adds wisdom and a much-needed spiritual component for raising children today. She clearly and profoundly points the way for parents and children of all ages to grow together in their relationship through life. Spiritual parenting is the highest form of service. Highly recommended.
Yanni Maniates, author and teacher of Hermetic Wisdom, Intuitive Development and Meditation
April 4, 2016 Format: Paperback
"Parenting for Life," is a life-changing book that all mothers and fathers need to read. It is both heart-felt and filled with common sense. The book's proactive approach and homework will help all of us with difficult junctures. We all know many of the pitfalls of being a parent, but author Nina Sidell teaches us how to nurture our children, of all ages, and strengthen those all-important bond of parent and child. For parents of young children, teens, and adults, this book will provide a vital blue print or road map. For those of us adults who are grappling with unresolved issues with our own parents, it will provide an important new way of relating and change and improve the family dynamics. There is great insight and wisdom in these pages. Do not miss this book!
Debra Wallace
Award-winning author, journalist, blogger and mom of a 10-year-old son
| | |
| --- | --- |
| | Go-To Manual for Parents |
"The ideal go-to manual for parents of all ages, who have children of all ages. This guide through the wilds of parent-child relationship is written from the perspective of a woman who is both a psychotherapist and mom who has 'been there, done that, got the t-shirt'. What makes the information all the more credible is that the author has raised her sons to successful young adulthood. Her personal and professional take on the topic is evident as she encourages the reader to take responsibility for his or her choices in the ways in which they parent. This magnificent book belongs not only on the shelves of parents, but those of therapists who work with families."
~Edie Weinstein on June 17, 2015
About The Author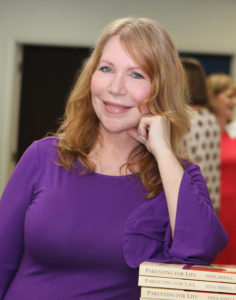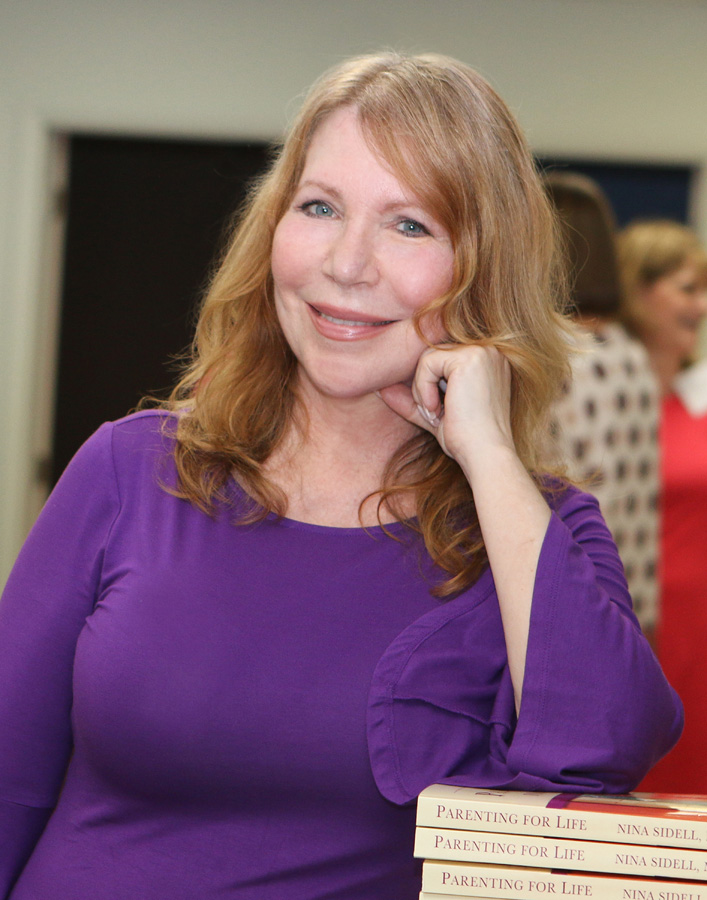 Nina Sidell, MA, earned a Bachelor's Degree in Psychology and a Master's Degree in Expressive Arts Therapy. A skilled and highly intuitive therapist with more than twenty-five years of experience in private practice, Nina also works as a life coach, guiding parents, children, teens, women, and couples. She writes, lectures, and facilitates workshops on parenting, relationships, and personal development. Nina also offers Learn to Live Inspired! ® eSeminar Series and Parenting for Life Coaching programs. She has written articles for local magazines and newspapers, as well as poetry and her own inspirational blog. Nina Sidell has been interviewed on VividLife radio and WWDB 860AM Talk Radio. She was interviewed for an article in PWBN About Her Magazine, and for Beliefnet. A member of Toastmasters International, Nina is listed in Psychology Today's therapist directory. She has two wonderful sons.
As an author, Nina Sidell, M. A. writes with insight and passion. Her first book is a unique parenting book for everyone. It is the parenting manual for our age that guides parents to grow their insights and parental toolbox. Her article and blog topics range from parenting, dating, relationships, dealing with change, de-stressing, living in balance, personal empowerment and living inspired! Your comments are welcome on the blog page, on Twitter and on Nina's professional Facebook page. Sign-Up and speak up! Let's share ideas!
Nina's new book, Parenting for Life is getting attention!
Parenting for Life is a good read! I personally and clinically road tested the program. Live Inspired!®  Nina~
Invest in yourself and your child.
"After a near-death experience, I wrote the go-to manual for parents. My book creates a whole new niche' in parenting. You will learn how to connect with your child on many essential levels. Parenting for Life is a lifetime relationship book that holds parents accountable and provides homework to reinforce new healthy behaviors and family healing. The book helps children at all ages and stages, including adult children, and is designed to heal the parents who raise them. You will learn and be touched by its simple wisdom and profound power to transform your relationship with your child. Both parents and adult children will be moved to take positive action. Your life and the lives of your loved ones will be changed forever." – Nina
Parenting for Life teaches you how to connect with your child for life. Homework personalizes the principles for use in your own life.
"Be the Change you Need to See in Your Life and in Your Family" Nina