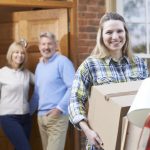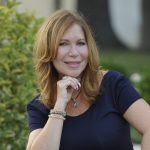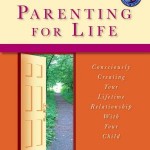 If you are a new or seasoned empty nester, want to explore and process what it means when the chicks leave the nest, and how to make the best use of your relationship with your adult child and your time, this group is for you. Join Nina Sidell, Award-Winning Author of, Parenting for Life for this group for empty nesters. Deepak Chopra says, "If you are interested in conscious parenting, this book is an excellent guide."
This is a combined support and coaching group for parents, whether single or coupled, to deal with what this phenomenon means. The adjustments, feelings, roles, change in responsibilities, and adult relationship with your child or children are real and can be challenging. On the flip side, it is a valid rite of passage for your child. Despite challenges with letting go it is a good time to support your child's autonomy while you both adapt and grow. You restructure parts of your identity as a parent, rekindle your relationships, self-care, and future life. Being an empty nester is a transitional time that is filled with possibilities and numerous learning opportunities for both you and your child or children.
A notebook and copy of Nina's book, Parenting for Life is required before the first meeting. You can get your copy at: https://www.amazon.com/Parenting-Life-Nina-Sidell-M-A/dp/1506175589
We will meet for (6) six-weeks on Tuesday evenings 7-9 on: September 20, September 28, October 4, October 11, October 18, and October 25, 2016.
INTERESTED GROUP MEMBERS PLEASE EMAIL ME @: NINA@LIVEINSPIREDWITHNINA.COM FOR A BRIEF PHONE INTERVIEW WE WILL SCHEDULE.. REGISTRATION BY USING PAY PAL AT: WWW.LIVEINSPIREDWITHNINA.COM IS REQUIRED BEFORE RECEIVING THE GROUP LOCATION.  I look forward to meeting you and supporting you on your parenting journey! Live Inspired!® Nina~
Read Nina's article in Meaningful Mom Magazine: http://meaningfulmommag.com/when-the-chicks-leave-the-nest-by-nina-sidell/
See Nina's video: http://
Check out Nina's written, radio and TV interviews: http://www.LiveInspiredwithNina.com
For more information, contact Nina @: 215-628-0282 or email her at: http://Nina@LiveInspiredwithNina.com