Therapy
I accept most insurances. I will help you with your anxiety, help you solve your problems, make decisions, feel less overwhelmed, and manage your emotional pain. I will help you organize your life, thoughts, and decisions. I have over 30 years of experience working successfully with women, couples, and children. You deserve a safe place to be heard and discover your feelings and needs as a healing formula for you and your relationships.
Find clarity, support, empowerment, and peace now.
You deserve to take good care of yourself and your mental-emotional and holistic health.
I have worked in the psychology field and been in private practice as a psychotherapist for over 30 years. I run groups, provide classes and workshops and speak to groups. I facilitate other people's growth and healing and am humbled to do so.
I support you to feel your best, find your authentic voice, honor your gifts and strengths, and create healthy relationships that work for you.
---
Specialties include:
Individual Psychotherapy
Individual Psychotherapy is designed to work with an individual who is seeking therapy to learn and grow and resolve issues in their life. Typically, the learning is about themselves and their relationships.
Learn more about Individual Psychotherapy services.
---
Conscious Parenting
Conscious Parenting is a specific skill designed to work with a parent or parents who have a child or children. Specific parenting skills and awareness are increased and practiced regarding the needs of the child.
Learn more about Conscious Parenting services.
---
Women's Psychotherapy
Sometimes a lifetime of unresolved needs may surface and it is necessary to deal with these in order to live most successfully. Active self-listening, along with other essential skills, are promoted in order for the individual to reclaim their unique personal needs and independence.
Learn more about Women's Psychotherapy services.
---
Couple's Psychotherapy
Couple's Psychotherapy explores, identifies, and resolves unmet needs or darkened areas within a relationship. Couples are treated with equal respect and taught effective communication tools in order to create a baseline of health and begin new skills.
Learn more about Women's Couple's services.
---
Self-Development and Transitions
Self-Development and Transitions is a generalized Psychotherapy and Life Coaching modality used when individuals, families, or couples are looking forward to personal and relationship growth. It is up to each person to determine whether they consciously grow, and how much, or not.
Learn more about Self-Development and Transitions services.
---
Other Services Include:
Family Therapy
Marriage Counseling
Women's Group Coaching
Parent's Group Coaching
Individual Life Coaching
---
Benefits Include:
Elevated Self-Awareness and Worth
Insights That Improve Relationships
Emotional Freedom After Divorce
Empowerment Through Difficulty
Custom Designed Family Wellness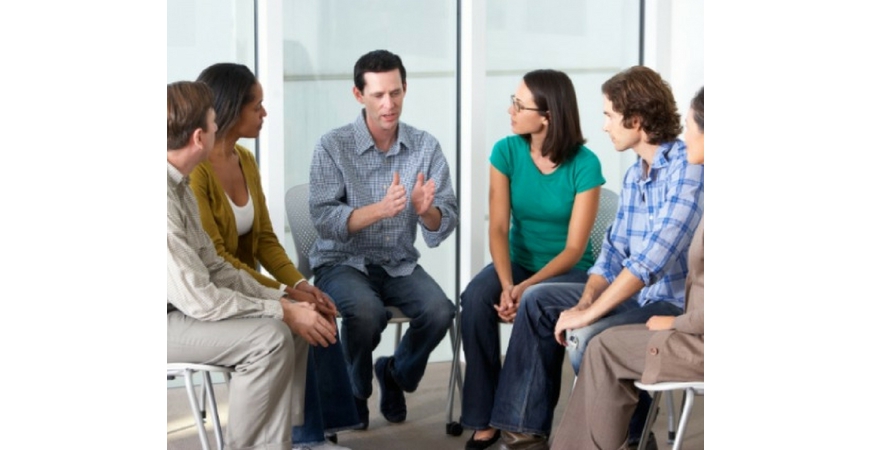 Therapy sessions can include the following tools:
Talk Therapy, Art Therapy, Writing Therapy, and Psychodrama
Bioenergetics Analysis and Body-Oriented Psychotherapy
Parenting and Relationship Coaching
CBT- Cognitive Behavioral Therapy (Trained by The Beck Institute), Psychoanalytic Theory, Psychodynamics, Gestalt Therapy, Humanistic Therapy, and Mindfulness
Meditation and Creative Visualization
---
I have my Masters Degree in Expressive Arts Therapy and practice Psychotherapy, Expressive Arts Therapy, and Bioenergetic Analysis to best meet my clients individual, couple, family, or relationship needs. I work with re-parenting and healing the "inner child" with adult clients and provide a safe haven to find strength and peace moving forward.
My professional mission is to provide a safe place for people to be authentic, feel heard, and valued while I educate, encourage, and inspire the best in them. I bring my expertise, skill, intuition, creativity, and spirituality into my work as a clinician. I help you find health and healing as you advance on your path and want to empower you as a hallmark of my professional care.
I am a dedicated professional with training as a Psychotherapist and have had many years of practical experience in private practice. I accept most types of insurance and offer 1 hour, 1.5 hours, and intensive 2-hour therapy sessions. Being and feeling safe within the therapeutic process is a tenant that I subscribe to.
Clients need to feel safe as a basic human need and a functional part of the therapeutic experience. I believe in offering my clients tools to evoke healthy change. Reach out to me today.~
---
To set up a Free Phone Consultation Appointment with Nina call: 215-628-0282 or email her at:

[email protected]
---
When you choose a psychotherapist to work with, pay attention to what feels right for you. Follow your inner guidance and seek a safe place to process your life.
When you work with me, you get the benefits of a skilled, highly intuitive and seasoned therapist, along with a practical and homework-oriented life coach.
"During the many years I've practiced this work, I am sensitive to each individual and the core therapeutic relationship between client and therapist as the foundation for supporting real growth. With a genuine sense of safety, support, and healthy boundaries, clients trust the relationship to support them. Clients see themselves more empathically and are ready to take safe risks, let go, learn, and grow. Once my clients feel safe, they open to self-awareness and new tools that help them heal and move forward. " Nina~
Live Inspired!®
---