"Reducing the Power Struggle" Presentations at Doylestown Hospital
April 17, 2019 @ 11:30 am

-

1:00 pm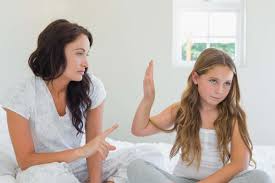 Power struggles between you and your child can happen at any age for any reason. Join me to learn how to spend more time getting along and less time struggling. Special attention will be paid to morning, bedtime, homework, and mealtime routines.  Nina will be sharing her wisdom and strategies from her Mom's Choice Award-Winning and Deepak Chopra endorsed book, "Parenting for Life- Consciously Creating Your Lifetime Relationship with Your Child."
I will be speaking at two times: from 11:30 am- 12:00 pm and from 12:30 pm- 1:00 pm. We will be meeting in Conference Room J @: Doylestown Hospital.
We will be hosting two groups of parents (community members and staffers) as well as an inter-hospital Go To Webinar during each presentation.
For your copy of my Award-Winning book, "Parenting for Life-Consciously Creating Your Lifetime Relationship with Your Child" go to: https://www.amazon.com/Parenting-Life-Nina-Sidell-M-A/dp/1506175589 
Open yourself to living in a conscious and deliberate way. That includes enjoying the time you and your child spend together, whether you have moments or hours at a time to do so. When you live and parent consciously and really just enjoy your child, any time you spend together becomes priceless. "Parenting for Life", Nina Sidell, M.A.
Please feel free to reach out to me @: Nina@LiveInspiredwithNina.comif you have any specific issues that can be addressed during this event or if you want individual, couples, or family therapy and coaching.
Live Inspired! ® Nina~ http://www.LiveInspiredwithNina.com
#Talk #Presentation #DoylestownHospital # parenting #ConsciousParenting, #PowerStruggles #Children #Parents